Acupuncture for Weight Loss
For thousands of years, acupuncture has been a safe, natural, drug-free method for providing immediate and long-lasting benefits of relieving pain and healing the body. It is also an effective weight loss treatment. Studies show that patients lose more weight when combined with traditional methods.
We focus on the kidneys and endocrine system to facilitate weight loss. Acupuncture is used to treat water retention and to stimulate nerve and hormonal balance. Then, the thyroid and spleen are targeted to influence sugar and hormonal balance. Finally, the ovary and adrenal glands are addressed to treat weight gain due to menopause or PMS.
At Body Mind Wellness Acupuncture, our goal is to help you feel better, heal and balance the body and soul, look your best and laugh again. We have created a relaxing and pleasant atmosphere in a clean, new office with a feng shui environment for clients to unwind and enjoy the process. As each patient and case is unique – we tailor each treatment plan to produce desired results.
How Does Acupuncture Help Weight Loss?
Each person is unique. Therefore, the cause of your weight gain is specific to your body type, genetics, habits, and other factors. Whatever your circumstance, acupuncture can help with weight loss by improving your metabolism, regulating hormone production, optimizing digestion, suppressing your appetite, reducing inflammation, reducing water retention, and regulating other bodily functions related to obesity and weight loss.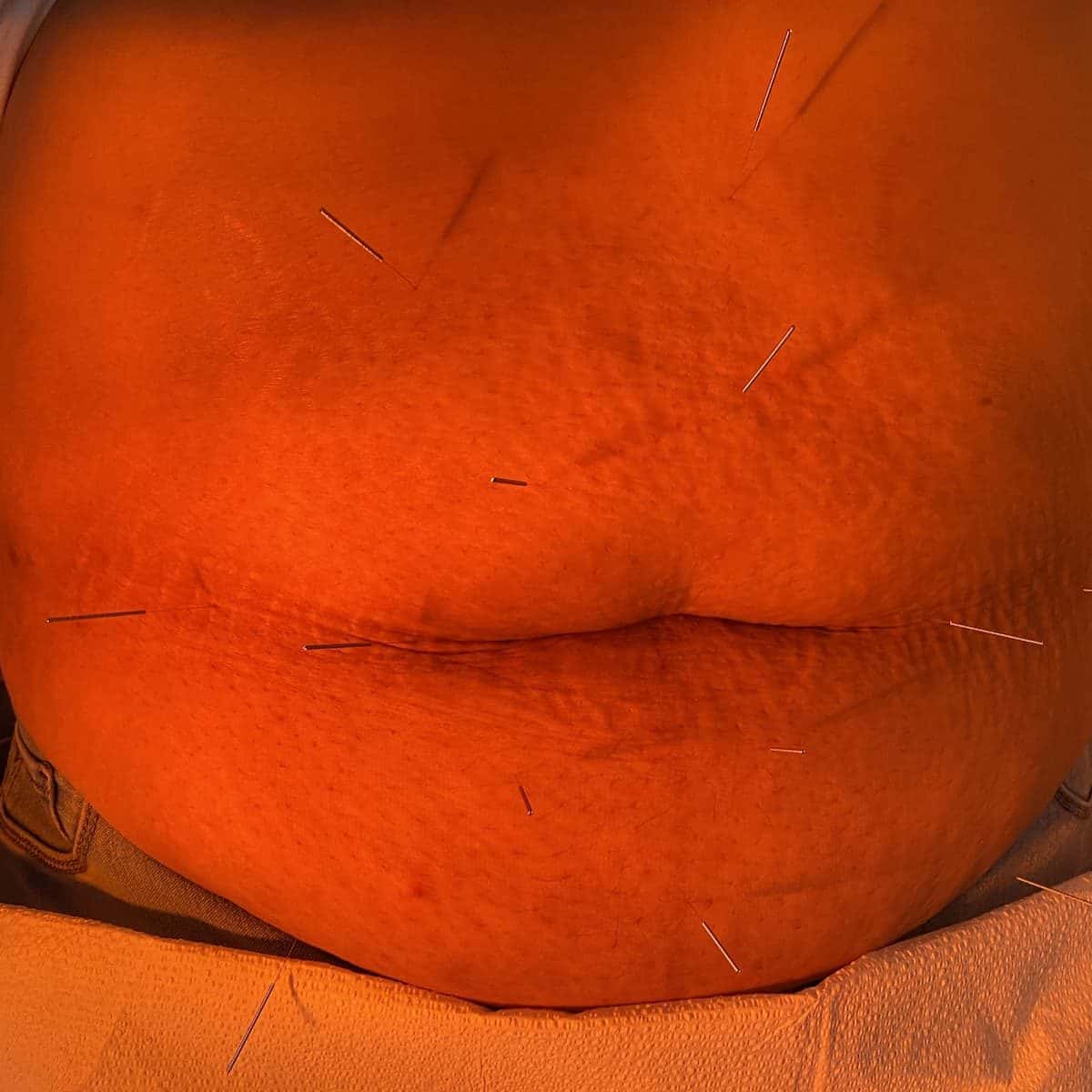 Improving metabolism – Acupuncture is used to stimulate the thyroid. This can boost the functioning of your pituitary gland, which is one of the body's key areas concerning metabolism. This can increase the rate you burn fat, making your workouts and daily activity more effective at burning calories.
Regulating hormone production – When our hormone levels are out of balance, many parts of our body are negatively affected. Acupuncture of the spleen and a specific point on the ear effectively balances hormone levels.
Optimizing digestion – Targeting the stomach and kidney acupuncture points improves the functioning of the digestive system. It can even increase the number of nutrients that the body takes in. By increasing digestion and improving gut health, you can relieve bloating, constipation, and other gastrointestinal issues that lead to weight gain.
Suppressing your appetite – Acupuncture can stimulate the production of hormones such as serotonin and beta-endorphins that are known to suppress your appetite, regulate your mood and increase the breakdown of fat.
Reducing inflammation – Inflammation in your muscles, gut, and other tissues can slow your metabolism, strain your immune system, and impact heart health and digestion. When tension is relieved and your body's immune response is regulated, acupuncture can lower your levels of oxidative stress and optimize your body to lose excess weight.
Reducing water retention – When the nerves in the kidneys and endocrine system are stimulated with acupuncture, it reduces water retention. It prevents your body from storing excess water and is a quick way to lose weight and keep it off.
Improving your mood – Acupuncture can help you relax and heal. It releases endorphins in the body, which are our feel-good hormones. This, in turn, makes us feels good and can improve our overall mood.
As with any weight-loss plan, a single change in your behavior or lifestyle won't fully deliver the desired results. While acupuncture can successfully alter your hormone and metabolic levels, you should combine this treatment with a good diet and regular exercise.
Call Body Mind Wellness Acupuncture Today!
The acupuncturists at Body Mind Wellness Acupuncture are dedicated to helping patients relieve their stress, restore their body's balance, and live healthier, more active lives. With more than 20 years of experience, we have helped many people achieve their weight loss goals. Contact us to schedule a consultation.